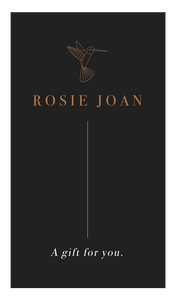 Info

Not sure what to pick up in the shop? Maybe you're not sure what size your recipient is, or what metal finish they wear the most?

Gift them a gift card!

Gift cards don't expire and can be used at any time.

These gift cards are digital. You can choose to email the code to yourself, so that you can print them and package them in a special way or you can enter your recipients email and it will automatically send an email with a special code directly to their email inbox.